Analyse unstructured text responses
in staff and customer surveys
Import, analyse, and group free text field responses from customer or staff surveys to the fullest extent and quantify the results to understand the reasons driving customer satisfaction, experience, and ratings.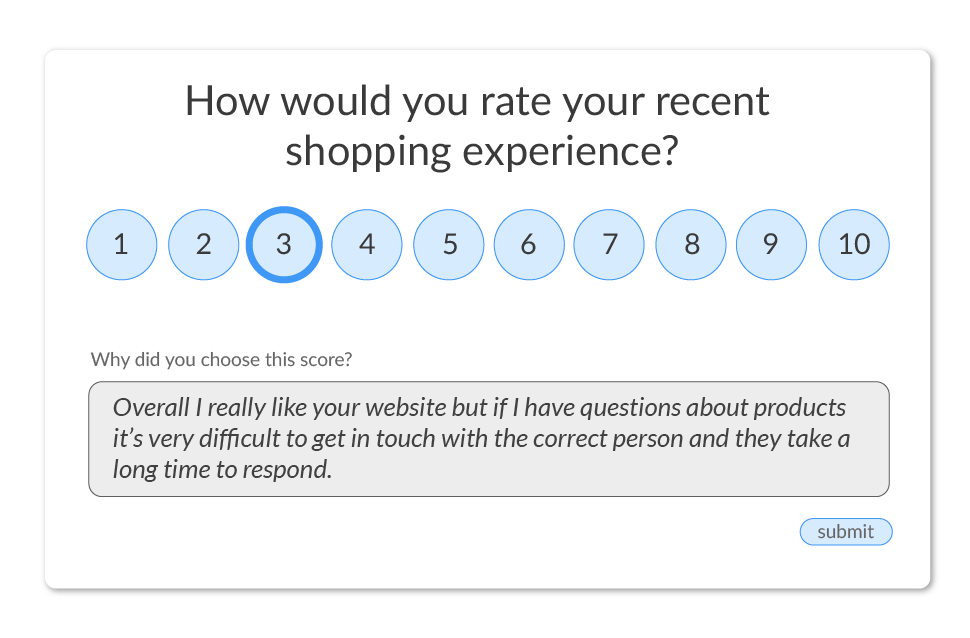 Collect and analyse
open ended responses

in customer surveys

Open text fields offer your customers the opportunity to tell the complete story about their experience with your company. These answers are detail-rich and can illustrate the complexities of customer issues. With Ipiphany, you can measure text responses in surveys against quantitative metrics like NPS, CSAT, or customer lifetime value.
Eliminate manual coding and
analyse thousands

of survey comments in minutes

Gain a complete understanding of the issues your customers are facing and their recommendations by automatically reading and grouping each piece of feedback. Single out individual survey responses or key pain points that require immediate attention and understand the root cause contributing to experiences that influence ratings and metrics.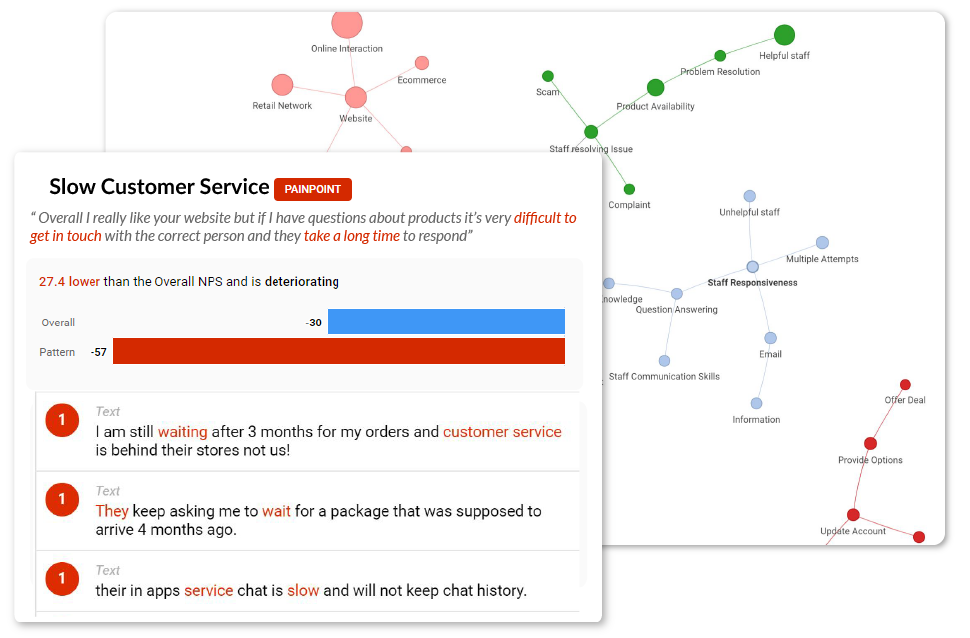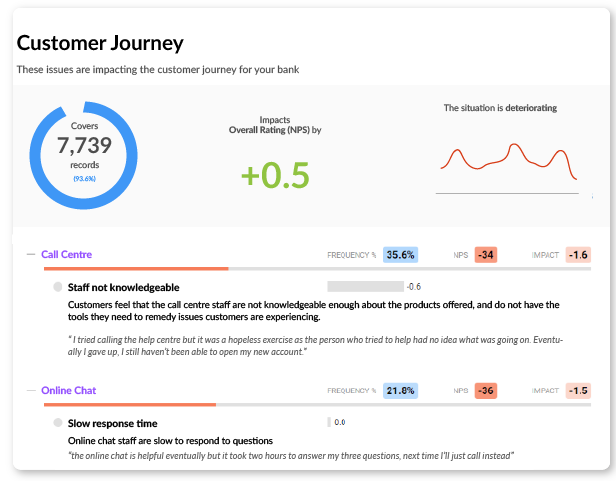 Prioritise issues,
define solutions

and track trends ongoing

Segment the results of your survey analysis to understand which portions of your customer base are impacted and what will best drive a change in metrics. Combine the results of your survey analysis with other customer data for a deep understanding of the customer experience, and deliver actions, solutions and trend tracking to key stakeholders through customised reporting and visualisations.
Get in Touch
Let us know what type of data you'd like to analyse and we'll provide more information on how Ipiphany can provide an efficient way for your team to discover and report insights at scale.