Banking
app performance

is the new battleground for market share for banking organisations

worldwide

You need to know your position in the market and have clarity and direction on what is required to become or remain the best
Banking App:
1
Get empowered through comprehensive insights to make the best decisions for your app with certainty and without unnecessary delay.
2
Know what users of your app are saying about their experiences and how they are rating you. Benchmark against others in your competitive landscape.
3
Benefit from insights and recommendations that leverages 1+ million pieces of verbatim comments combined with ratings per annum (data sourced daily) from banking app users around the world - including your customers.
Overview
Banking App Analytics & Reporting Solutions
We have a comprehensive range of products and services specifically designed to help C-suite execs through to operational team members optimise the banking app experiences of your customers and the benefits that brings to them and your organisation.
Benefit from strategic, tactical, and operational products and services that provide you with insights into and recommendations regarding what is happening in your banking app and those of others in your competitive landscape.
Objectively and intricately know what is happening and make informed decisions without conjecture nor unnecessary delays.
You can even get direct access to our Ipiphany platform, providing you with 'real time' data.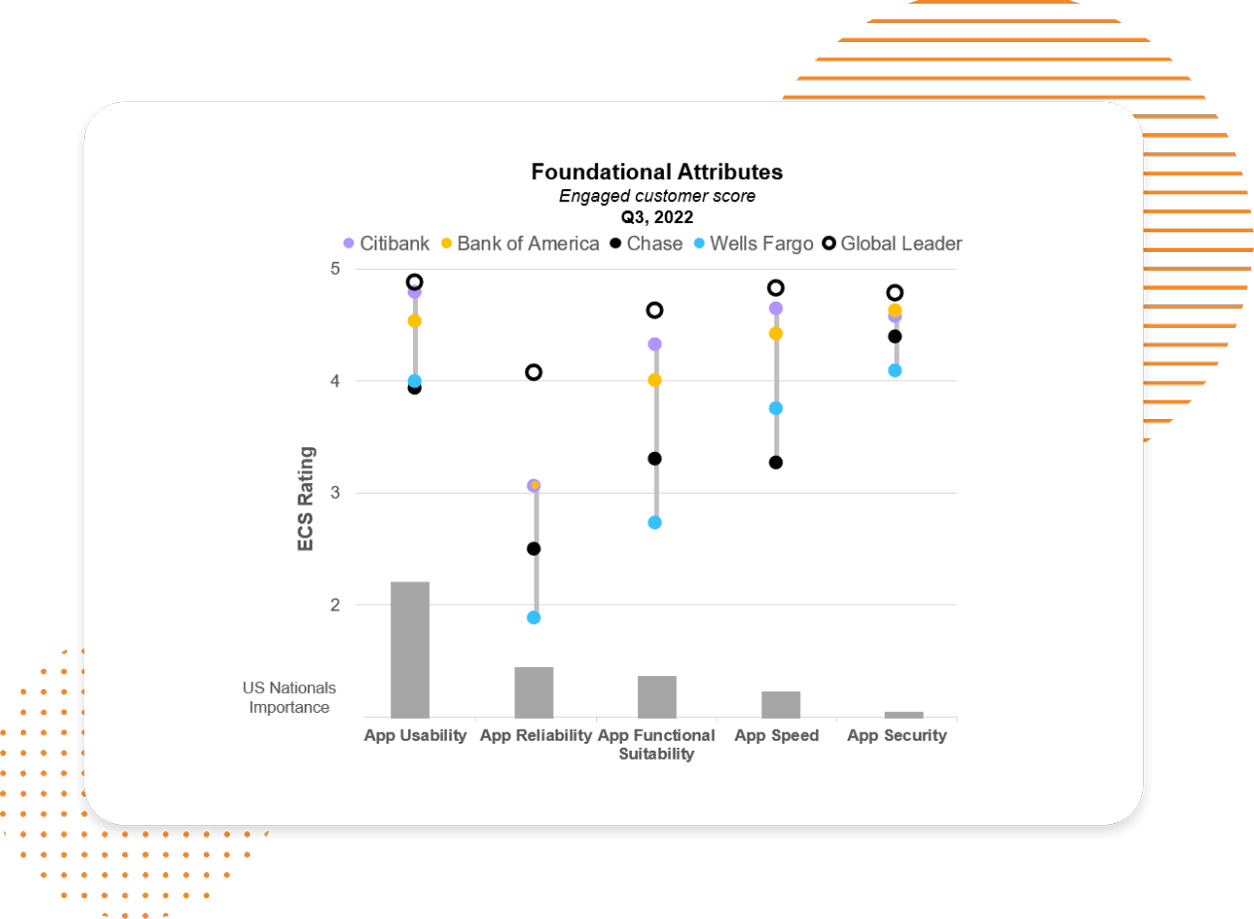 Reporting
Foundational Attributes
Foundational attributes reporting is especially useful for anyone leading the development, implementation, and/or maintenance of the key features that a banking app needs to have and that must be performing well.
Get analysis on the foundational attributes that you must get right to ensure your app is performing well. E.g. logging in issues, bugs, crashes, and other such issues.
See where the issue is happening. E.g. P2P payments.
Ensure you're getting the foundational attributes right.
Leveraging the SURF analysis framework that focuses on the categories of Security & Authentication, User interface, Reliability, and Features & Functionality we ensure that you get the foundational elements of your banking app right.
Foundational attributes examples include, but are not limited to Open App & Authenticate, Update Mobile App, App Usability, App Operability, App Reliability, App Functional Suitability, App Performance, and App Security.
Reporting
Core Customer Journeys
Get granular detail based on your customers using your banking app, and benchmarked against competitors.
Focus on the journeys that are the most important to your customers and where those journeys breakdown. E.g. Check account balance, make P2P payment, pay bills.
Benefit from knowing real movements in the banking app experience of your customers.
Know where you are underperforming and what you need to do to improve.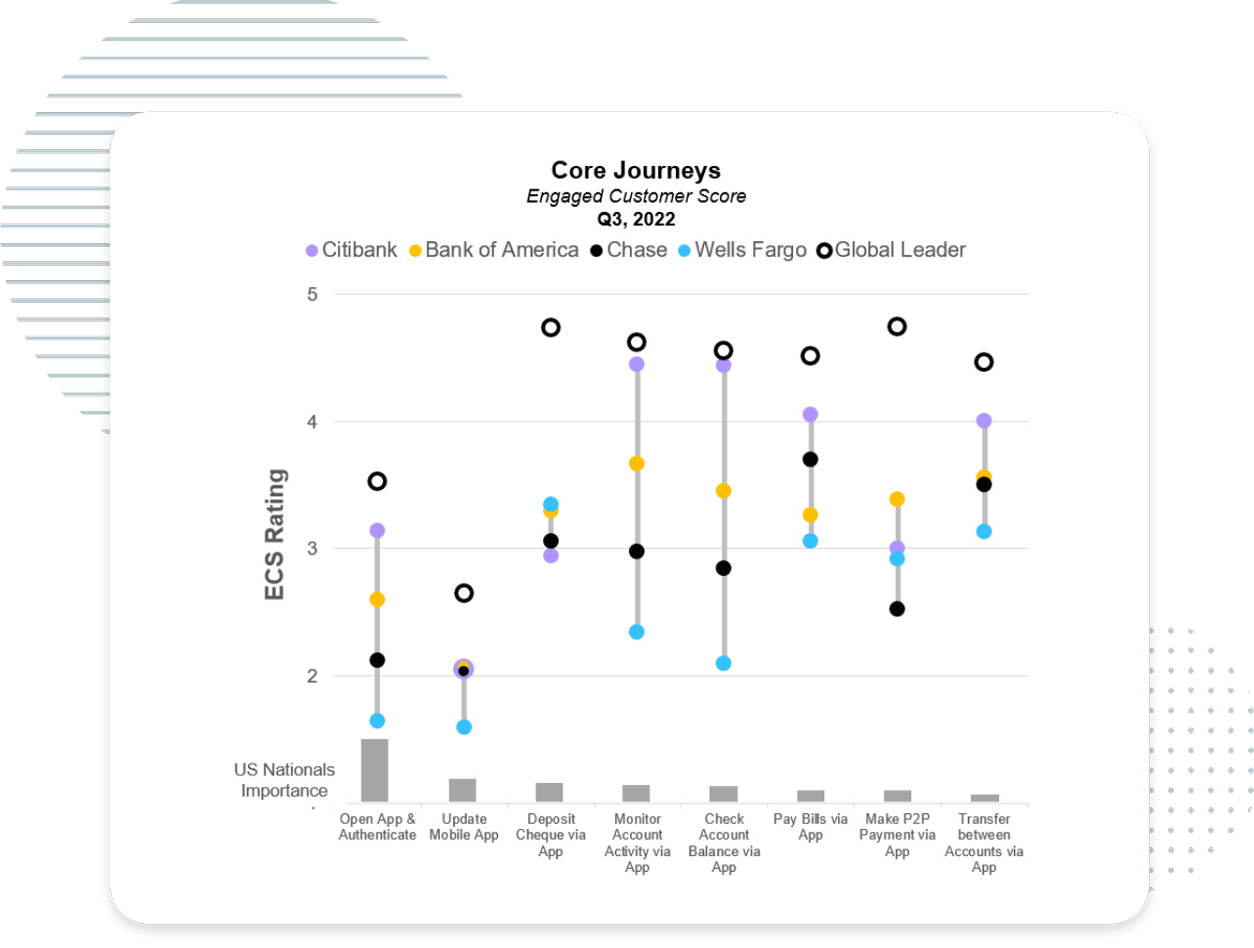 Unparalleled

Coverage

Across 8
geo-segments covered

Banking app comments
analysed annually
Case Study
How banks can leverage customer feedback to gain insights into app performance
JP Morgan Chase & Co is one of the largest banking institutions in the world. Using publicly available review data, we've extracted insights and provided recommendations to improve their banking app and position it to compete against other banks in the category.
Read case study
Book a demo today
See how we can provide you with the best approach to fit your needs