Analyse public online reviews to understand sentiment and key customer issues
Customer review data from online review platforms can provide a clear understanding of customer issues in minutes. Keep your finger on the pulse and understand the cause behind a shifting score. Prioritise issues your customers are most vocal about before they become systemic problems, and discover the causes driving key pain points with enough detail to offer data driven solutions.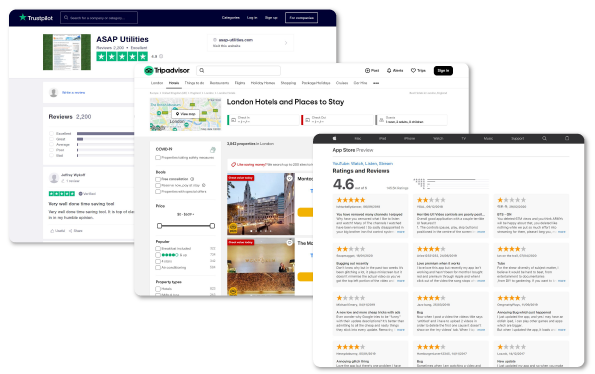 Import comments directly from online review platforms to
understand the cause

behind a shifting score

Customers don't always tell you about a bad experience, but they will tell their friends. Get ahead of the issues your customers are discussing by analysing text comments from Trustpilot, Google Play, Tripadvisor, or wherever customers review your business. Benchmark against competitors to achieve a full view of market positioning and make improvements that provide a strategic advantage.
Prioritise the issues that have the biggest impact on your business
Find the cause behind changes in review score with enough detail to improve issues your customers experience. Uncover the relationship between operational changes and shifts in metrics, and understand how your customers discuss your organisation publicly.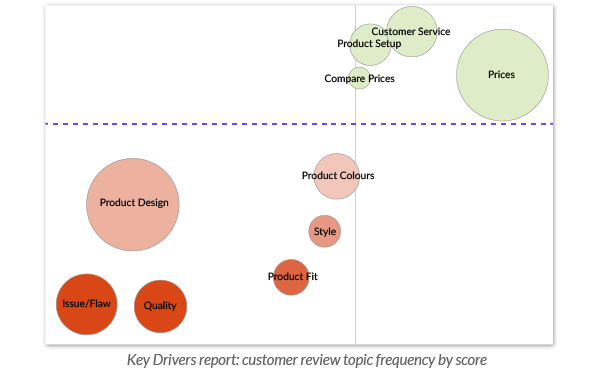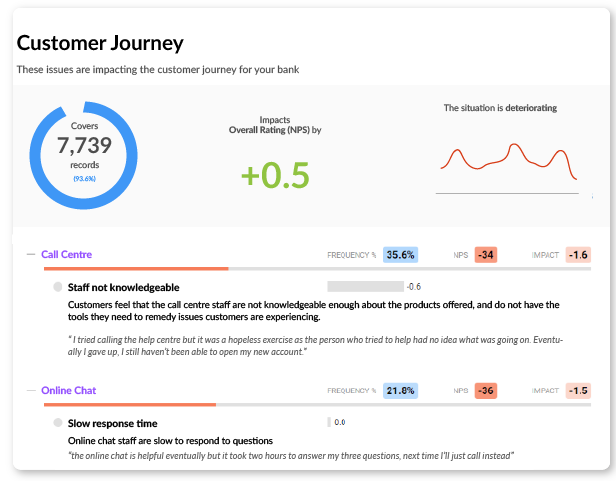 Track improvements over time and
report on key changes

as they occur

Ipiphany's flexible reporting tools allow you to share key insights with stakeholders efficiently and effectively. Track improvements in your review data and understand the impact these improvements have for your customers.
Get in Touch
Let us know what type of data you'd like to analyse and we'll provide more information on how Ipiphany can provide an efficient way for your team to discover and report insights at scale.