The outbreak of COVID-19 requires companies to have an up-to-the-minute response strategy that can change at a moment's notice. Ipiphany - created by Touchpoint Group - is an AI customer analytics tool that helps businesses analyse hard-to-quantify text feedback and measure the impact these responses are having on your business.
At a time where business direction can change in a day - it's important that you are reviewing all your communication channels and digital data so you can react, reassure and redirect your company's focus.
Ipiphany specialises in analysing any structured & unstructured data (e.g open-ended questions) that is collected by digital channels and converted into excel files. e.g. surveys, complaints, reviews, webforms, emails, VoC etc.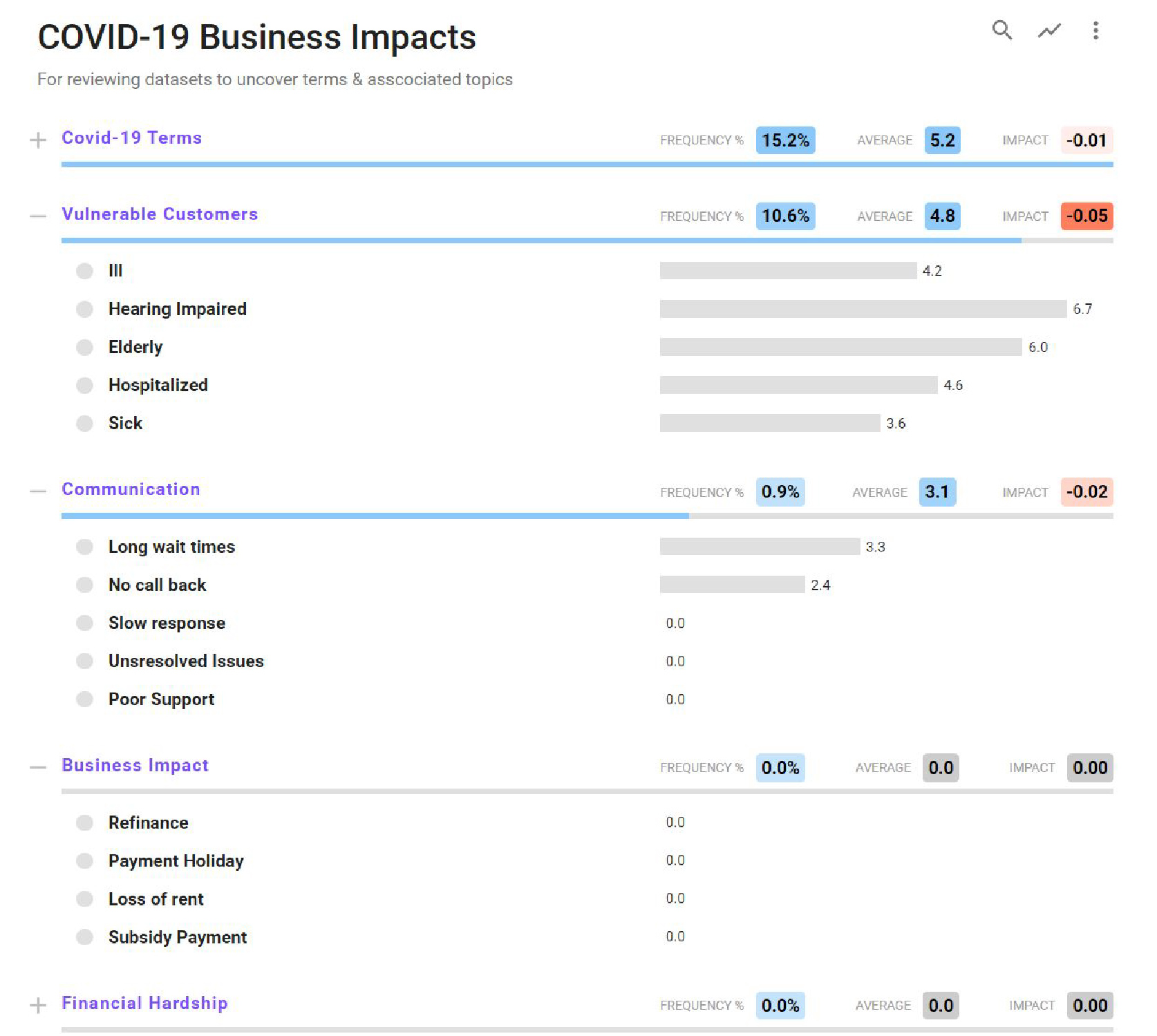 The Ipiphany Analyst tool has been specifically tuned to analyse data around;
Employee satisfaction, concerns, questions and queries
Data specifically mentioning COVID-19 (and variations of)
Surveys targeting industry changes & movement, even those which do not directly name COVID-19
Economic changes to businesses and their current trading environment
Conduct risk
Key Industries we're being utilised for are;
Healthcare
Finance & Banking
Utilities
Property Management
Employee Relations
Government
Travel & Hospitality
How Touchpoint Delivers The Service
With a dedicated team specialising in COVID-19 analysis, we have the capability to provide you with a;
Snapshot of your business environment for executive/topline reporting
Deep-dive analysis into your feedback, providing insights and recommendations
Summary of key issues your business, staff, stakeholders or customers are facing
Prioritised list of issues to address over the lock-down period
Action plan on what to focus on after the COVID-19 shutdown
Conduct risk management solution
Touchpoint Group recently worked with NZEA to help them understand the economic impact that cancelling events of more than 500 people had on the industry. The results, compiled in less than 24hrs, allowed them to present their findings to the New Zealand government to support their request for an economic stimulus package, not only this - but they received nationwide media awareness for their cause.
This example from the Ipiphany Analyst demonstrates a range of topics present in a dataset, organised by business impact. This tool can be used to identify root cause and assign it a quantitative business value.
If your business is being impacted by the changes imposed by COVID-19 restrictions, get in touch to discuss how we can help you to understand and analyse your data.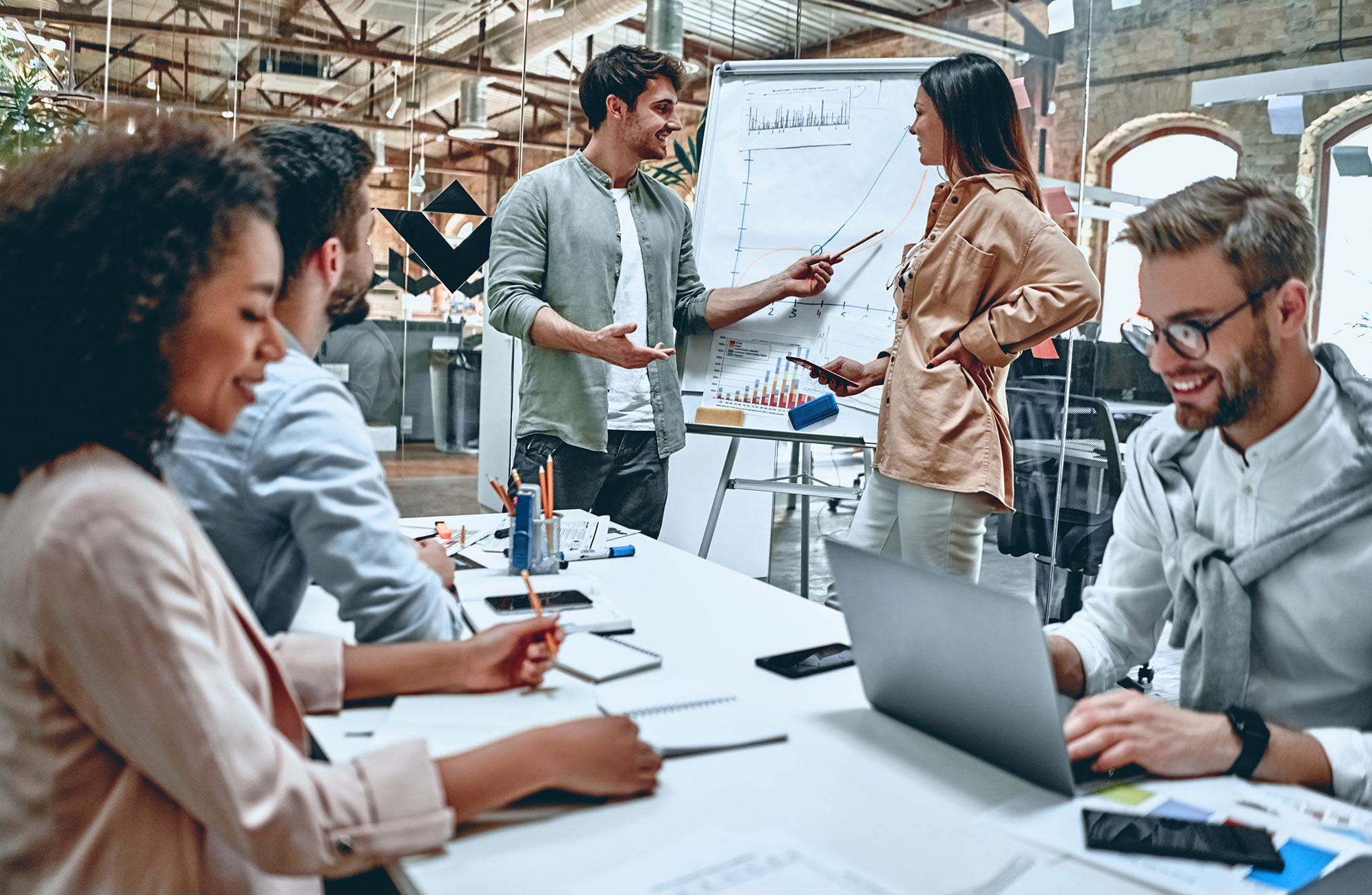 Case Study
COVID-19 Data Analysis with Ipiphany
Using our AI Analyst, Ipiphany, we are able to measure the impact of COVID-19 on the New Zealand events industry and gather valuable insights that the Government is using to assess additional income support.
Contact Us
Let us know what type of data you'd like to analyse and we'll provide more information on how Ipiphany can provide an efficient way for your team to discover and report insights at scale.