Analyse text feedback from customer engagement forms and surveys
Read and acknowledge all of your unstructured feedback, text comments, and recommendations from customer engagement surveys and forms. Uncover valuable insights in customer perception, drive change, and improve customer experience.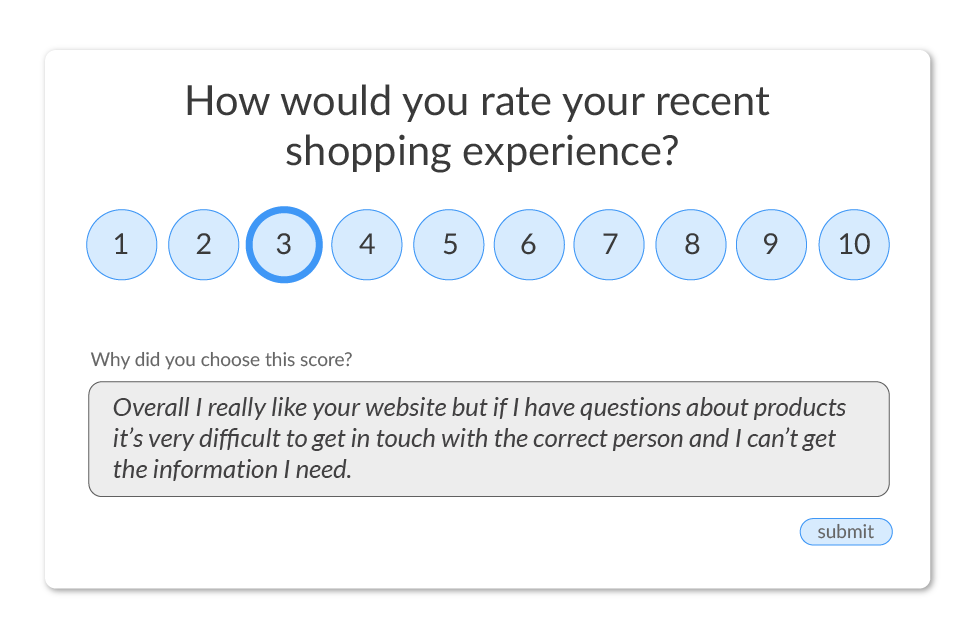 Collect and review all
open-ended text fields

in customer surveys and forms

Truly listen to your customer feedback by reading all the comments left on surveys and forms using powerful AI technology. Eliminate manual coding and analyse thousands of survey comments in minutes. Group common themes together, separate positive and negative feedback from recommendations, understand relationships, and uncover areas for improvement and opportunity growth.
Learn what changes will have the
greatest impact

on your customers' experience

Take the guesswork out of prioritising improvements. Rank themes by impact and focus on changes that will improve customer satisfaction. Drill down into issues to define their root cause and deal with the underlying issue to stop them arising again.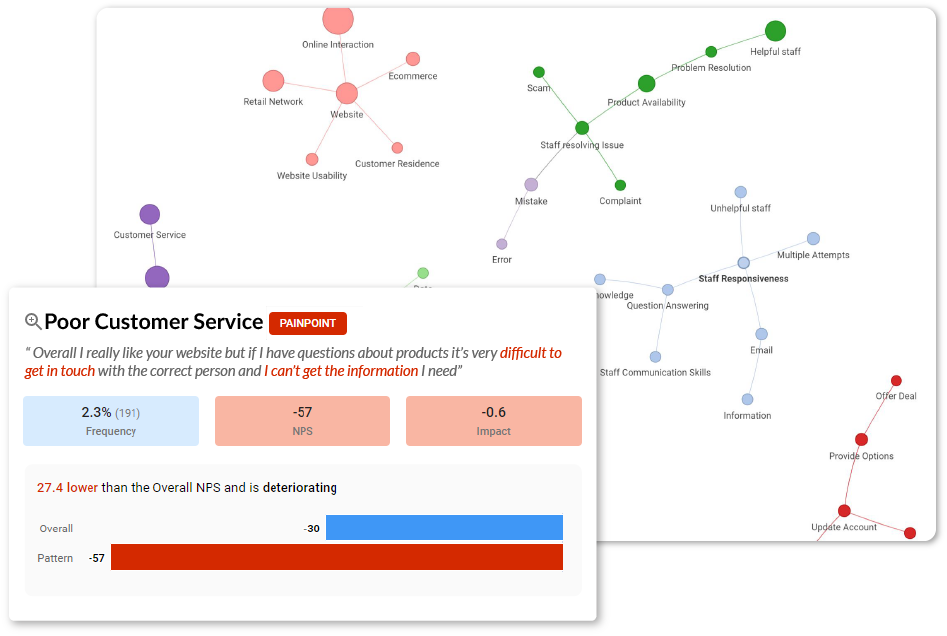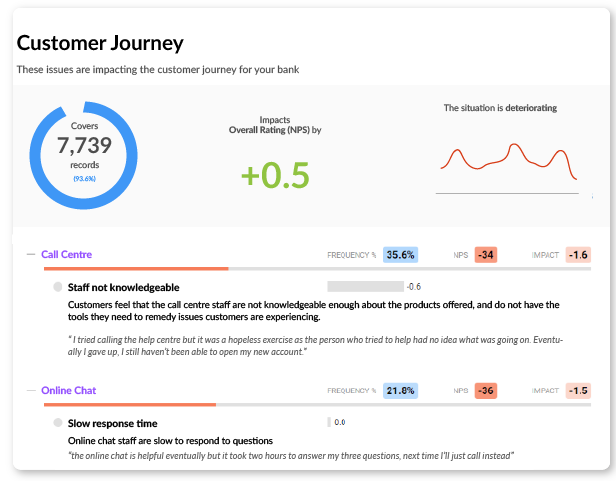 Prioritise issues, define actions and
track improvements
Uncover the relationship between operational changes and the movement in satisfaction metrics. Share feedback and insights with stakeholders efficiently and effectively with custom dashboards and visualisations. Monitor and track improvements made by teams and understand the impact each action has on customer perception and satisfaction
Contact Us
Let us know what type of data you'd like to analyse and we'll provide more information on how Ipiphany can provide an efficient way for your team to discover and report insights at scale.