Transform feedback into deeper insights and smarter actions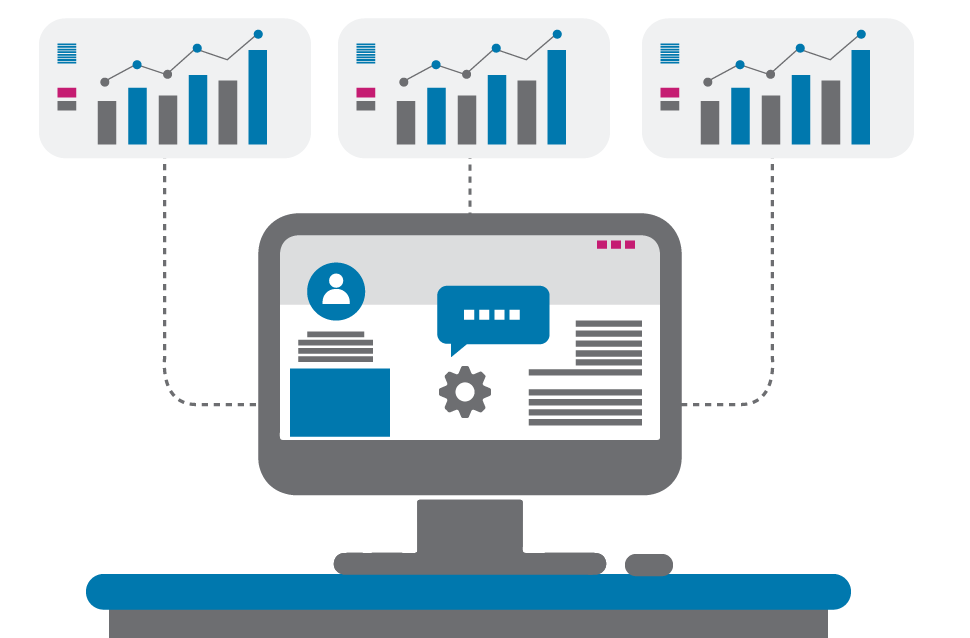 Flexible reporting hierarchies
Model your organisational hierarchy through reporting dashboards that ensure the right insight is routed to the right teams and employees so they can take the right action.
Drill down to find actionable insights
Spend more time on the "why" behind the "what" by drilling down from scores and trends into the underlying customer feedback comments that drive those numbers.

Text analytics transforms text from surveys, reviews, and social media into actionable insights that are embedded into the relevant team, function and department dashboards.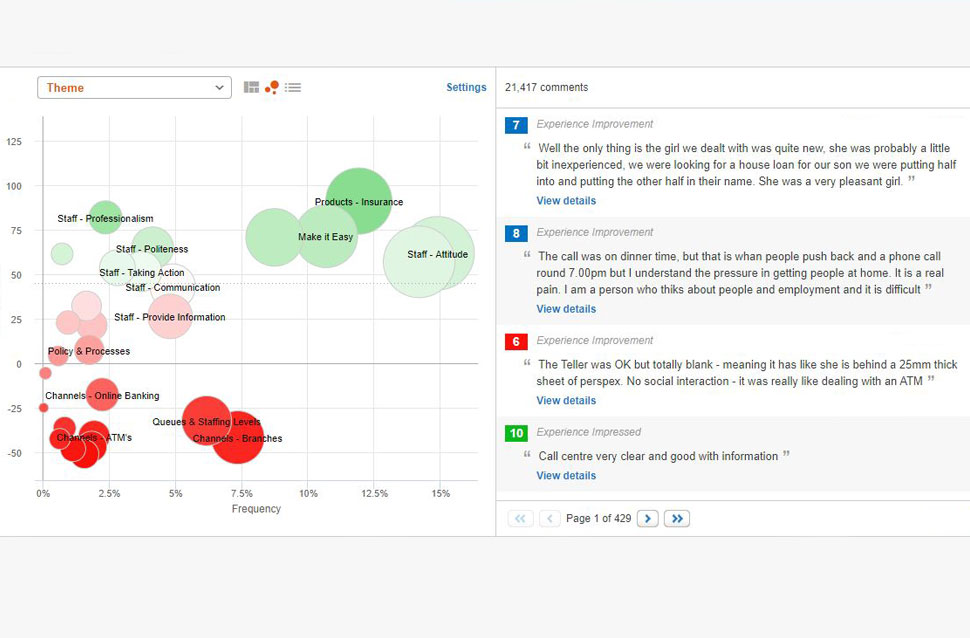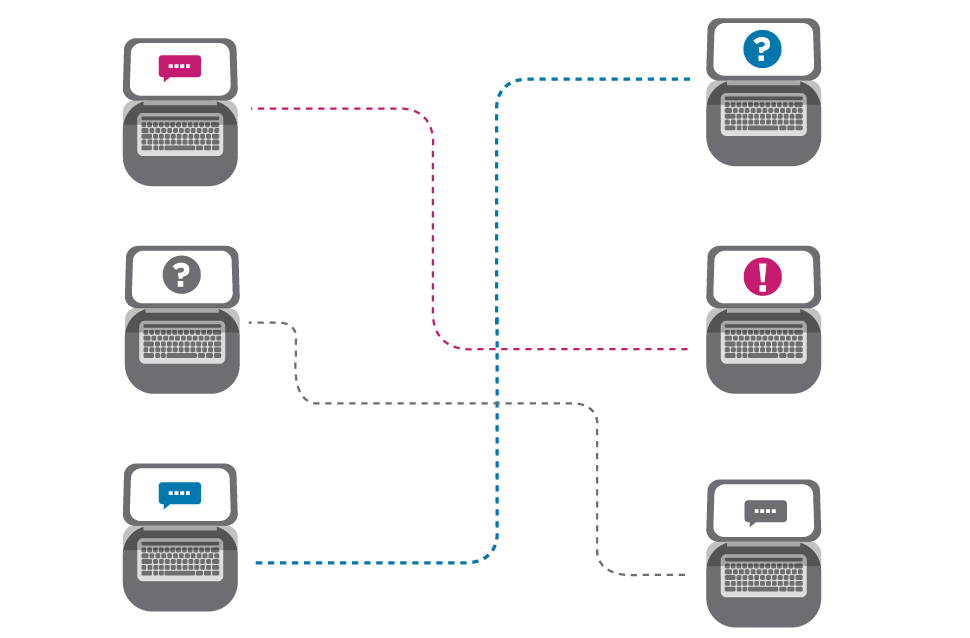 Understand trends and impact
Embedded analytics enables quick understanding of how customer experience relates to operational metrics.

Flexible reporting makes it easy to see how metrics differ or change over time for any segment, interaction or customer journey - enabling you to focus on the areas that need the most attention.

Interactive visualisations make it easy to detect new issues and trends as they arise, eliminating blind spots and highlighting unexpected problems.
Gain a comprehensive view of customer journeys
Collect feedback on key customer journeys and report using tailored journey dashboards that track customer effort and experience across multiple channels and interactions.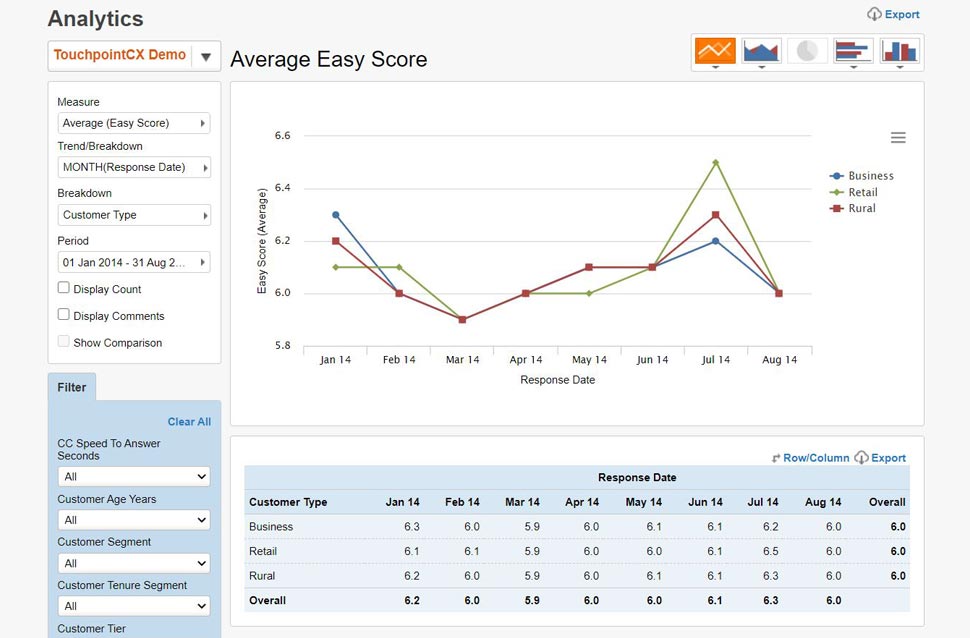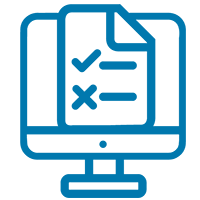 Listen
Comprehensive feedback collection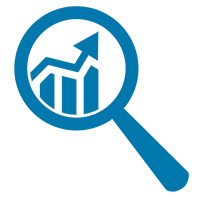 Analyse
Actionable insights for the entire organisation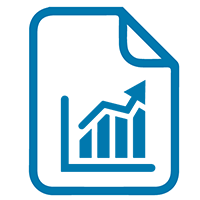 Act
Close the loop by taking the right action, every time
Contact Us
Give us some more information about your Voice of Customer or Voice of Employee needs and we'll create a custom plan for your business.