Change the way you interpret feedback with Ipiphany, the AI Text Analytics tool
Text Analysis made easy. Discover and extract key insights in minutes from customer feedback text and understand the root causes driving customer experience issues with enough detail to offer data driven recommendations and actions.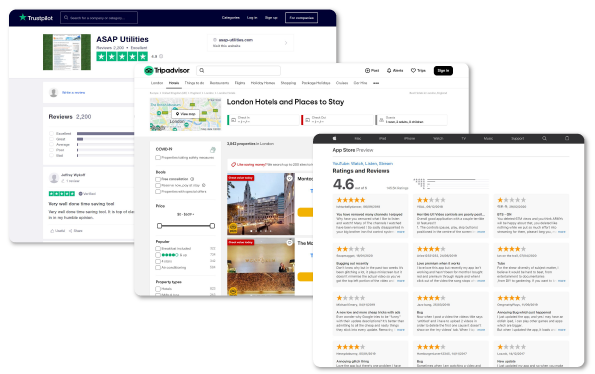 Quickly and easily analyse
thousands of rows

of customer feedback text in minutes.

Text analysis (often supplemented with text mining) allows businesses to automatically group and analyse large scale customer feedback data from a range of sources such as social posts, emails, support tickets, product reviews, and survey responses. Immediately get a unified view of customer experiences across their entire interaction journey with your business or product.

Get deeper and more valuable insights into your customer experience by analysing content rich, open ended feedback. Automatically categorise feedback by meaning into themes to quickly identify pain points, areas of concern, or potential issues and highlight areas of opportunity and improvement.
Don't just highlight issues, define the cause and solution
Utilise your resources efficiently by spending less time manually analysing data and more time detecting risk and actioning improvements. Don't just highlight issues; define emerging trends, understand the problems, cause, and impact to return solutions that can provide an action plan which helps shape business decisions. Move from a reactive environment into a proactive approach.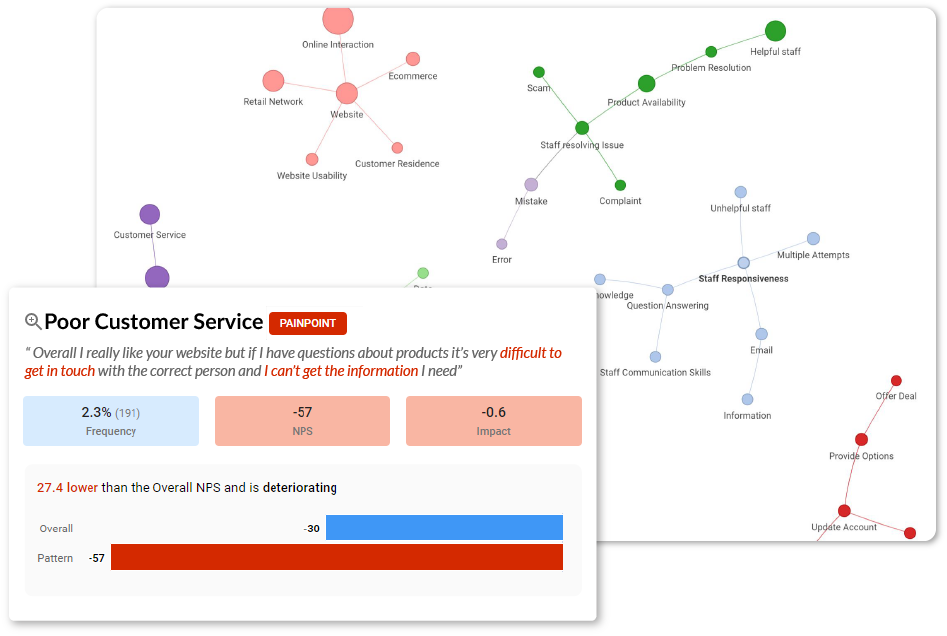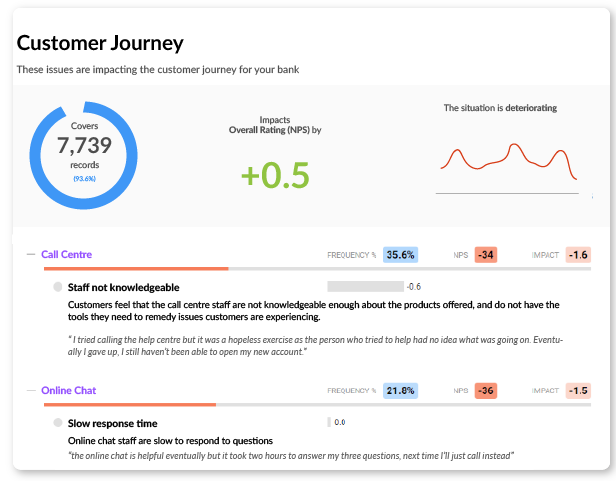 A Text Analytics tool for the
entire business
Ipiphany isn't designed just for Analysts. Create personalised dashboards that enable business stakeholders to understand and track pain points, insights and KPIs specific to their department, function or role. The results? An increase in customer satisfaction and retention, increased business efficiencies, and reduced resource and overhead costs.
Schedule A Free Demo
Let us know what type of data you'd like to analyse and we'll schedule a free demo to show you how efficiently Ipiphany can help you efficiently discover and report insights at scale.