Engage, manage, and reward stakeholders with interactive E-learning portals
Run quizzes for your staff, host interactive learning content for stakeholders, offer rewards for completion, and manage progress from start to finish.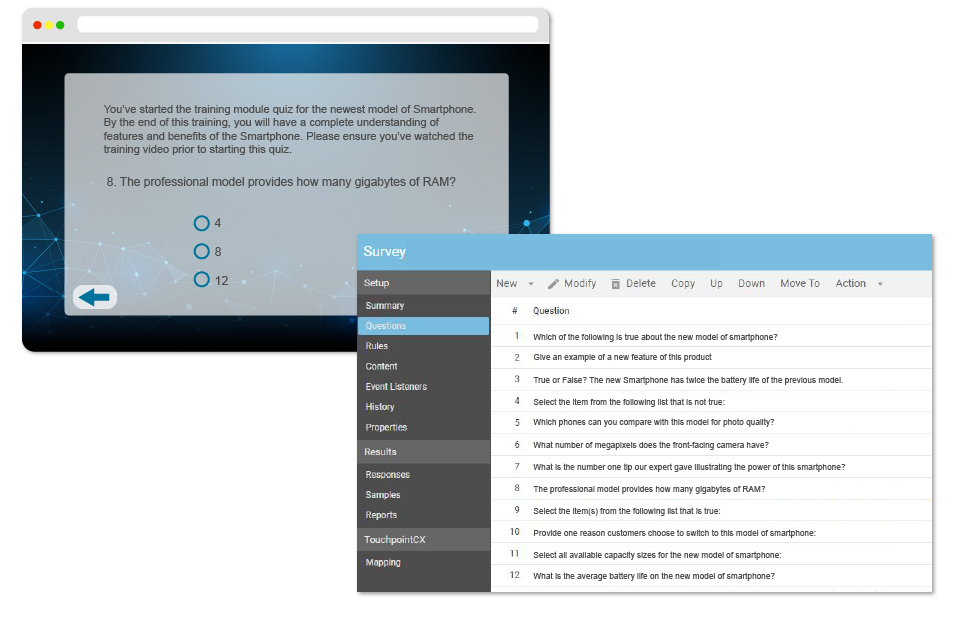 E-learning portal
TouchpointMX has a user-friendly e-Learning structure which allows you to host custom content or videos relevant to internal departments, B2B partners or clients.
Include interactive questionnaires at the end of training videos to keep stakeholders engaged, prompt them about upcoming releases, new training programs and loyalty campaigns with triggered emails and SMS messaging all from one place.
Trigger email and SMS campaigns
Set up automatically triggered campaigns to alert staff about new training segments, reminders to complete training and send certificates for completed modules plus much more.

Rules can be set up to be as simple or as sophisticated as you need them. Using an easy to follow tracking dashboard you can customise messaging around the journey stakeholders, staff or partners take based on their interactions.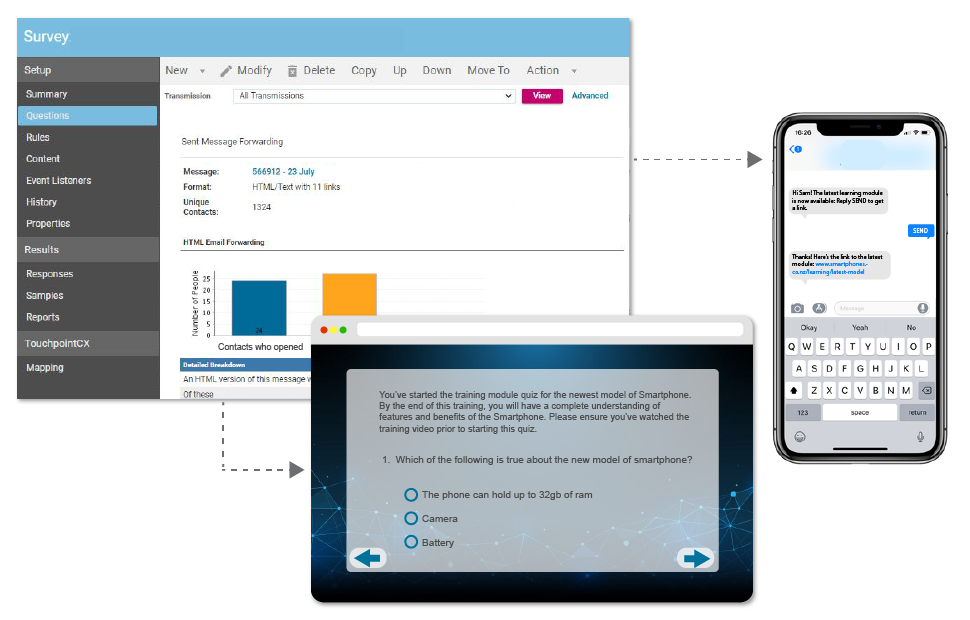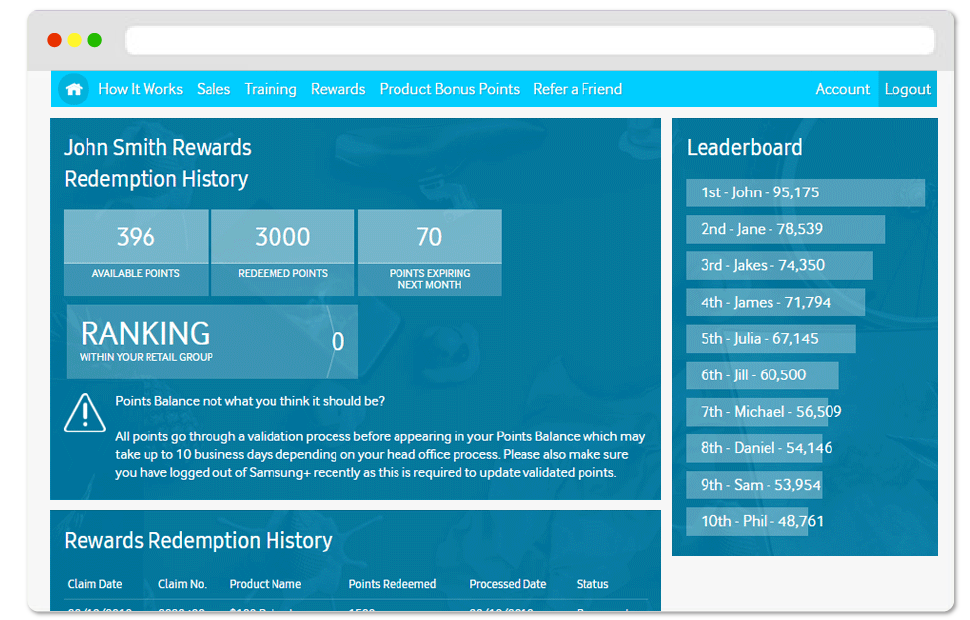 Reward programs
Track your own progress or if you're a manager use the e-Learning centre dashboard to see an overview of participant progress. Review past modules, videos or tests and track progress as you go.

Want to make it fun? Add in rewards based on segment completion, test results or spontaneous rewards to keep stakeholders, staff or partners engaged and interacting. Gain virtual points and redeem them online or translate points to monetary rewards or other incentives.
Contact Us
Give us some details about your business or what you're looking for and we'll tailor a custom digital marketing solution that meets your needs.